In mid-January, I was asked to plan a 4-week stay in Jakarta for a project for a special customer. I would be assisted again by the Head of Sales and Ashish, a verification prime from India. As I had previous experience in Indonesia, and I was available for such a long deployment, I was given the opportunity.
The project was to test a new feature with the customer that had requested it.
Upon arrival, I checked-in to my home for the next month, the Hotel Kristal. At first I was checked into a room with two bedrooms, but it was on a smoking floor so I asked to be moved to a single room on a non-smoking floor. Each room has a small kitchen, so I was able to prepare my own meals and have cold drinks when I wish. The hotel was conveniently next to the Hero Supermarket, so keeping my kitchen stocked was not a problem.
My first week in Jakarta was dedicated to planning for the upcoming testing, including the test plan and test site selection. We agreed with the customer to use the Museum Transportasi in Taman Mini Indonesia Indah (TMII). TMII is a huge culture-based recreational area in the Southeast part of Jakarta. It contains many museums, a huge lake with artificial islands in the shape of Indonesia, venues representing the cultures of all 33 Indonesian provinces, gardens, public buildings, religious sites, a cable car and wind-powered monorail (one of only three in the world), recreation facilities, an aviary and a reptile zoo. It was a fascinating location.
The museum site was two-stories tall, with the long building overhangs connecting to form a sheltered walking area on the ground floor. We worked mostly on the ground floor, enjoying the open air but avoiding the hot sun and heavy rains.
During our 2 weeks working at the site, I was a frequent point of attention for Indonesians visiting the museum. Often I was asked by school children and adults if they could take their picture with me. I was told by my Indonesian cohorts that I was often discussed by people walking by. I guess that many had not seen a Caucasian before, so I was the subject of much curiosity. I took it all in stride as I was just as fascinated by Indonesians as they were of me!
Of my Indonesian cohorts, I grew very attached to them and made some deep friendships that I value greatly. We had the best talks about life, family, history, politics, and religion – some of my favourite topics. Many an evening we sat in a nearby café drinking chocolate milkshakes and having a smoke, talking for hours.
The integration testing went well, any issues were found were addressed quickly by the design teams. Ashish was invaluable as he was the validation prime for the feature we were demonstrating. As I had only 2.5 months experience, his deep knowledge of our products were critical to the completion of the testing. I learned so much and I am glad that I was able to contribute.
I had little time off during February, as we were working 7 days a week. When I was not at the test location, I was at the hotel writing reports and emails. Sometimes I could take a few hours to go to the malls. The nearest was Citos (Cilandak Town Square Mall), which had a great variety of restaurants and a fabulous bookstore called Aksara. The other mall was the massive Pondok Indah Mall (PIM) which also has a huge variety of foods and hundreds of stores.
Only once did Ashish and I take time to visit a tourist site in Jakarta. One Sunday morning we traveled to see the National Monument (also known as Monas). It is a 132-metre tall tower in Central Jakarta built to commemorate the struggle for Indonesian independence. In the base of the plinth is the Indonesian National History Museum, which uses dioramas to portray the long history of Indonesia from pre-history through the events of the past few decades. I wanted to continue to walk around the area to visit the huge Istiqlal Mosque, the largest in Southeast Asia, but we could see the rain clouds gathering so we grabbed a taxi back to the hotel.
The downside to being in Jakarta for 6 weeks was how much I missed Rosa. We spoke every few days using FaceTime and Skype, and wrote emails every day. The 12-hour time difference made realtime communications difficult. I also missed driving in the MCO Ice Race. I called my friend and co-driver Jay the next day, and he told me about the event. I so wish I had been there.
Along with the friends I made in Jakarta, I also really enjoyed the opportunity to try so many local dishes. They would take me out to different restaurants that I would never have found by myself. Some were very spicy, but I was able to finish everything I sampled.
As I approached the end of my stay, I was asked to extend my trip so that I could provide a training session for the customer. I agreed and extended my stay at the Hotel Kristal by another 2 weeks.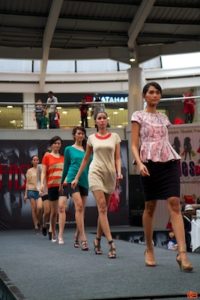 As the Visa-On-Arrival is only valid for 4 weeks, I had to go through the process of extending my visa. This involved a lot of research on the internet and two trips downtown to the Kantor Imigrasi office. I was nervous as I was going alone and was not confident that I would find enough people who spoke English. The process was very confusing, involving going to areas on three different floors in the building, but the tips I read on the Internet provided the guidance I needed.
By this time Ashish had returned to India so I was by myself for the remaining time. Providing training was a real challenge, as I felt I was so new to the area. I prepared very hard and was able to provide a half-day training session for about 20 people. I think it was well received.
After the training was completed and the trial results were accepted by the customer, I could book my return flight for the second week of March. I was faced will some big challenges, but I very pleased with the accomplishments and achievements for my 6 weeks in Jakarta. I hope I can travel back again in the future.