I spent this past weekend helping move my mom from St. Thomas, Ontario back to Halifax, Nova Scotia. The major task was to drive her car down; she had hired a moving company to move the rest of her belongings.
We agreed that the easiest way to do this was for her to drive to Ottawa, then we would continue together to finish the trip. She made it through the traffic on Highway 401 in Toronto to arrive in Ottawa Friday afternoon. We left early Saturday morning. I did most of the driving to Nova Scotia, but she took over for a few hours through New Brunswick.
It gave us an second opportunity to talk. Although we have always tried to be close, we did not always understand each other. So these opportunities for uninterrupted discussions have really helped. Now, I better understand how to show her that I appreciate who she is as a person and as my mother.
Once we arrived in Dartmouth, we checked into the Ramada. My sister Michelle had made reservations of us and her family for the night.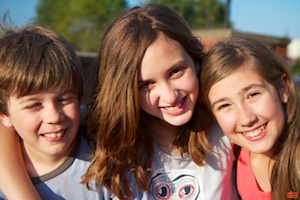 On Sunday, we had the day to spend together with nearly all of the family. Only my sister Sue and my nephew Liam were absent (my parents are divorced – sort of). It was the first time in years I met Michelle, Portia, Burke, and Ali, and the first time in a decade to see Kayli. I was so happy to see them all again. I especially enjoyed the long talk I had with Ali and her fiancé Sean.
Very early Monday morning, my mom dropped me off at the airport for my flight back to Ottawa. The visit was short, especially after such a long driving day on Saturday, but I was so glad to spend time with everyone in Nova Scotia.