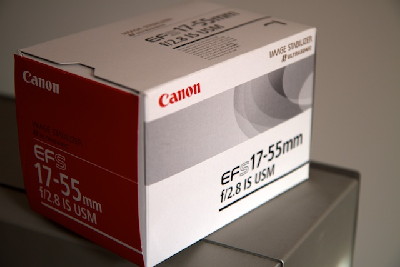 I'm in the process of selling some camera equipment, and thought I would use Craigslist as one of the resources. I am also trying the local camera club and Ebay.
But I'm not sure I understand what value Craigslist is providing. It seems more like a list of thieves, scammers and the like.
The first person contacted me by email a few hours after the posting went up. I said I wanted to meet in person. He replied that he was out of the country and would be able to send me a cheque for more than the amount I was asking. Yup, a scam. I deleted all the emails and stopped responding.
The second person seemed like a real person. He was negotiating a lower price and wanted to meet to test the lens. Great I thought. I suggested we meet in a Starbucks or something like that. He replied a few hours later that some financial issue came up and would have to back away from the deal.
This concerned me a little. One issue is that I was using my personal email to reply, and I realized that it also had my phone number at the bottom in my signature. I grew concerned that perhaps the reason for contacting me would be to gather personal data. I never gave out where I lived or worked, but the phone number can be used for a reverse address look-up. I also realized that my address is also on the domain ownership for my personal email address.
So I created a new gmail account that has no connection to me, which I will use in the future. It does not have my full name or my phone numbers in the signature either.
I was contacted by another person after that and had the same issue happen – contacted me and then almost immediately bailed on the deal. But this time I was using the new gmail account.
Because of my concerns, I also opened an account at Equifax to allow me to check on my credit information and credit card applications. Rosa and I have discussed this many times in the past. We travel frequently, and both of us have had problems with unauthorized withdrawls on our personal bank accounts and credit cards. After returning from Russia, where my camera was stolen, I also lost $1500 from ATM withdrawls, starting 2 weeks after I returned home. The bank was able to restore my losses.
Which brings me back to Craigslist. If these were the problems I'm facing when using Craigslist, this must also be impacting all the other users. Why would anyone consider Craigslist helpful? I know that I won't be using it anymore, if the only people who contact me are scammers.