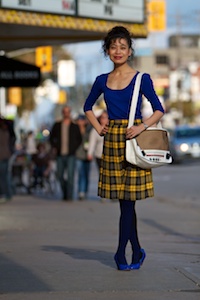 Rosa and I have been working on a new project over the last few months and now it is ready.
Over our past few vacations, Rosa has been the focus of much attention due to her fashion sense. We try to capture her different outfits when we are our trips, but it was not very systematic.
So we created a new project where I can photos of Rosa's outfits every day. It also gives me lots of practice fashion shooting. We will try different locations, and I can try different lighting setups.
The web site is now live and available at http://WhatIsRosaWearing.com. We are both very happy to finally launch the site.